Resilient NJ
---
Northeastern New Jersey
Resilient NJ
---
Northeastern New Jersey
Resilient NJ
---
Northeastern New Jersey
Resilient NJ
---
Northeastern New Jersey
Community Meeting #5 was on June 8th.
Program Overview
Northeastern New Jersey, which includes Jersey City, Newark, Hoboken, and Bayonne, is an area rich in history and culture. The 600,000 people who live in these communities are no strangers to flood risk and have longstanding equity and environmental justice concerns. As we saw during Hurricane Sandy in 2012, flooding can have devastating impacts on people's lives and the area's economy. The effects of climate change are increasing the risk of flooding and, therefore, the impacts of flooding. Work has been done to decrease the area's vulnerability to flooding, but more is needed.
Through Resilient Northeastern New Jersey (Resilient Northeastern NJ), people living and working in the region have an opportunity to help make our communities less susceptible to flooding and improve quality of life. The Resilient Northeastern NJ program is a joint effort between the New Jersey Department of Environmental Protection (NJDEP), Jersey City, Newark, Hoboken, Bayonne, Hudson County, Ironbound Community Corporation, and HOPES Community Assistance Partnership. The program will identify and implement flood risk reduction strategies to improve long-term environmental and economic resilience in the region.
We invite you to visit this website often to learn about how you can participate in the Resilient Northeastern NJ process and track the program's progress.
WE WOULD LIKE YOUR INPUT
The Resilient Northeastern NJ project will develop flood risk and resilience solutions for Jersey City, Newark, Hoboken, and Bayonne. We are seeking your feedback on what you value most in your community and how flooding impacts you. Please provide your input by taking our survey!
If you would like to receive project updates,
please sign up to join our project email list below.
What is Resilient New Jersey?
Resilient New Jersey, administered through the NJDEP Bureau of Climate Resilience Planning, brings together planners, engineers, designers, and other experts to address flood-related hazards at a regional scale. In addition to Resilient Northeastern NJ, communities are partnering with NJDEP to lead similar projects in these other areas:
Raritan River and Bay Communities (Woodbridge, Old Bridge, Sayreville, South Amboy, Perth Amboy, South River, and Carteret)
Long Beach Island (Long Beach, Beach Haven, Barnegat Light, Ship Bottom, Harvey Cedars, and Surf City)
Atlantic County Coastal Region (Ventnor, Atlantic City, Longport, Margate, Northfield, Pleasantville, and Brigantine)
For more information on these other projects, visit resilient.nj.gov
Mission
Resilient Northeastern NJ will provide a clear vision and roadmap for reducing flood risk through deep collaboration between local and state governments and community-based organizations, along with valuable input from the public and other stakeholders. The plan will leave a legacy of regional investment and information and resource sharing to help our people and places thrive in the decades to come. The plan will be driven by best available data, technical evaluation, and inclusive and equitable engagement. It will leverage best practices to create social, environmental, and economic benefits and bring value to all who will share in the region's future.
Resilient Northeastern New Jersey Roadmap
Below are links to resiliency efforts in the Northeastern New Jersey region that helped pave the way to Resilient Northeastern NJ and a look at the program's anticipated timeline.
Sorry,You have not added any story yet
Get Involved
If you live or work in Jersey City, Newark, Hoboken, or Bayonne, you are the most important stakeholder. Most likely, you have already been impacted by flooding in some way and the long-term effects of Resilient Northeastern New Jersey will affect your community. Your input is vitally important to support the development of an effective roadmap for flood reduction that will also improve the daily quality of life in your region.
Get Resilient NJ project updates!
You can easily get project updates by signing up via the form below, or simply leave a voicemail with your email address and/or comments on our project hotline at 201-275-0861. Staffing constraints do not allow for callbacks, but all comments will be reviewed and considered. Look forward to hearing from you!
Tell us what is important to you!
Take this survey so you can tell us about the places you value most in your neighborhood or areas where you have seen flooding.
Download the Irys app on your mobile phone to report current or past flooding, share your input directly to the project team, and get regular project updates. You can also plot your thoughts on our map!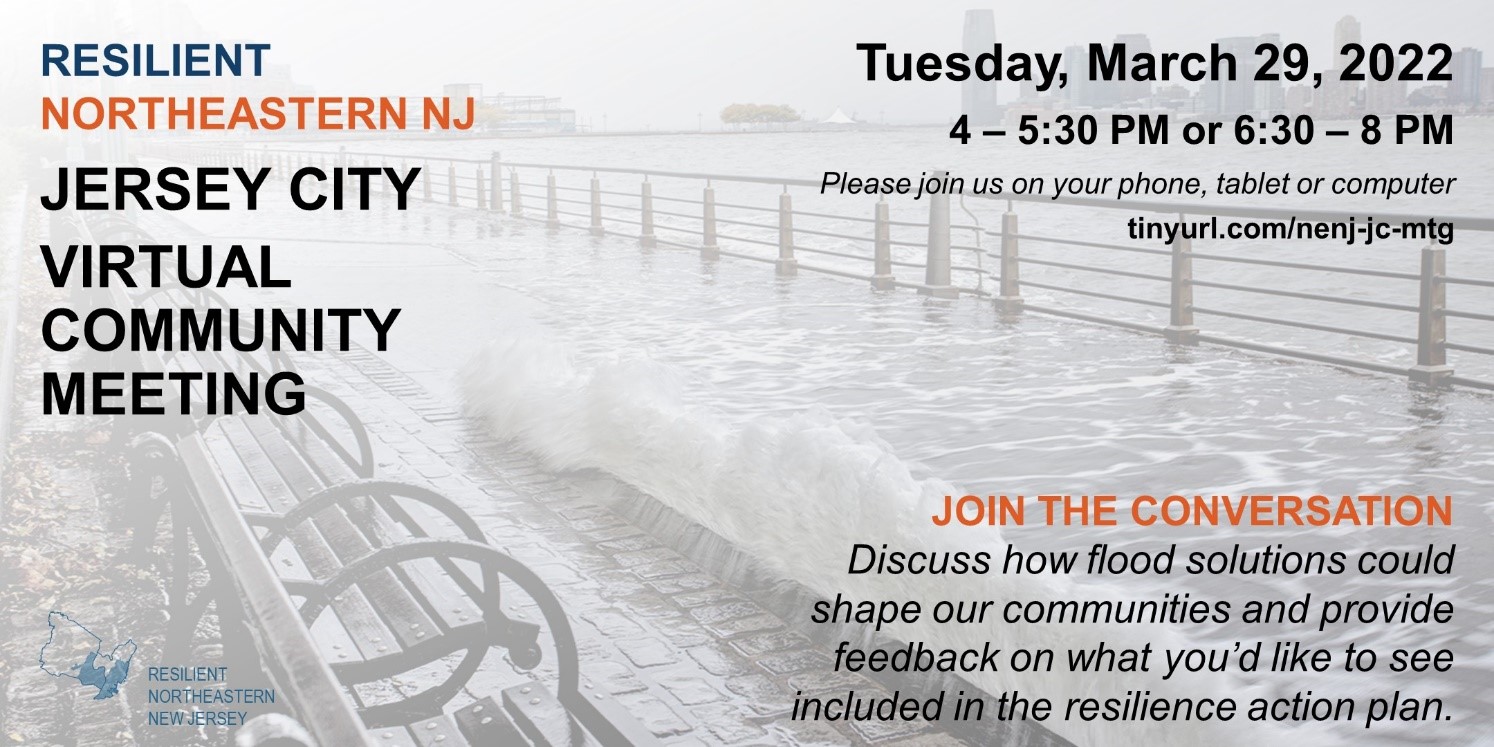 At the Jersey City Community Meeting on March 29th, we asked for your feedback on solutions that we're evaluating to reduce impacts from flooding. We encourage you to check out the meeting presentations or recordings to learn more about the solutions and how they...
read more
Similar Projects in Other Parts of New Jersey

Upcoming Meetings
 We are partnering with local organizations to conduct public meetings. Information about upcoming meetings will be posted on this website, on social media, and in the Irys app.
There are no upcoming events at this time.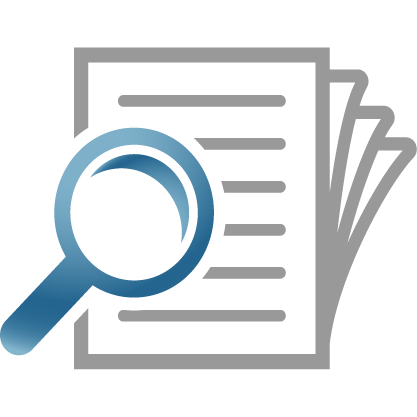 About Our Region Report
 We recently published the draft About Our Region report! Read the report and provide feedback using the links below. Feedback will be incorporated into later phases of the project.
About Our Region report – NEW
Click any of the following links to download the report in your preferred language.
English | Español
Provide your feedback on the report
Click any of the following links to provide feedback in your preferred language.
English | Español