Resilient NJ
---
Northeastern New Jersey
Resilient NJ
---
Northeastern New Jersey
Resilient NJ
---
Northeastern New Jersey
Resilient NJ
---
Northeastern New Jersey
Get Involved
If you live or work in Jersey City, Newark, Hoboken, or Bayonne, you are the most important stakeholder. Most likely, you have already been impacted by flooding in some way and the long-term effects of Resilient Northeastern New Jersey will affect your community. Your input is vitally important to support the development of an effective roadmap for flood reduction that will also improve the daily quality of life in your region.
Get Resilient NJ project updates!
You can easily get project updates by signing up via the form below, or simply leave a voicemail with your email address and/or comments on our project hotline at 201-275-0861. Staffing constraints do not allow for callbacks, but all comments will be reviewed and considered. Look forward to hearing from you!
Tell us what is important to you!
Take this survey so you can tell us about the places you value most in your neighborhood or areas where you have seen flooding.
Download the Irys app on your mobile phone to report current or past flooding, share your input directly to the project team, and get regular project updates. You can also plot your thoughts on our map!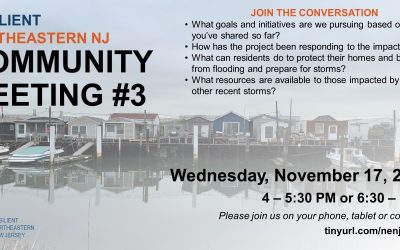 What is the vision for Resilient NJ? What solutions that you shared are we evaluating? How can you prepare for and recover from flooding? Here's what we talked about at Community Meeting #3 To respond to feedback that we've received about the need for information...
read more
Similar Projects in Other Parts of New Jersey

Upcoming Meetings
 We are partnering with local organizations to conduct public meetings. Information about upcoming meetings will be posted on this website, on social media, and in the Irys app.
There are no upcoming events at this time.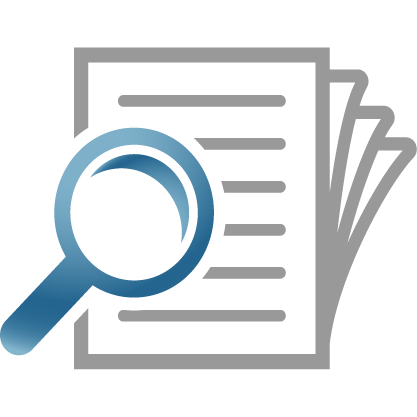 About Our Region Report
 We recently published the draft About Our Region report! Read the report and provide feedback using the links below. Feedback will be incorporated into later phases of the project.
About Our Region report – NEW
Click any of the following links to download the report in your preferred language.
English | Español
Provide your feedback on the report
Click any of the following links to provide feedback in your preferred language.
English | Español