Resilient NJ
---
Northeastern New Jersey
Resilient NJ
---
Northeastern New Jersey
Resilient NJ
---
Northeastern New Jersey
Resilient NJ
---
Northeastern New Jersey
PROVIDE YOUR FEEDBACK ON THE
DRAFT ACTION PLAN BY OCT. 23
The DRAFT Action Plan is the product of almost two years of collaboration, engagement, and technical analyses. It provides recommendations for projects, policies, and programs to address climate-related hazards like coastal flooding, stormwater flooding, heat, and poor air quality. The Action Plan organizes these recommendations into a roadmap to increase climate resilience in Northeastern NJ.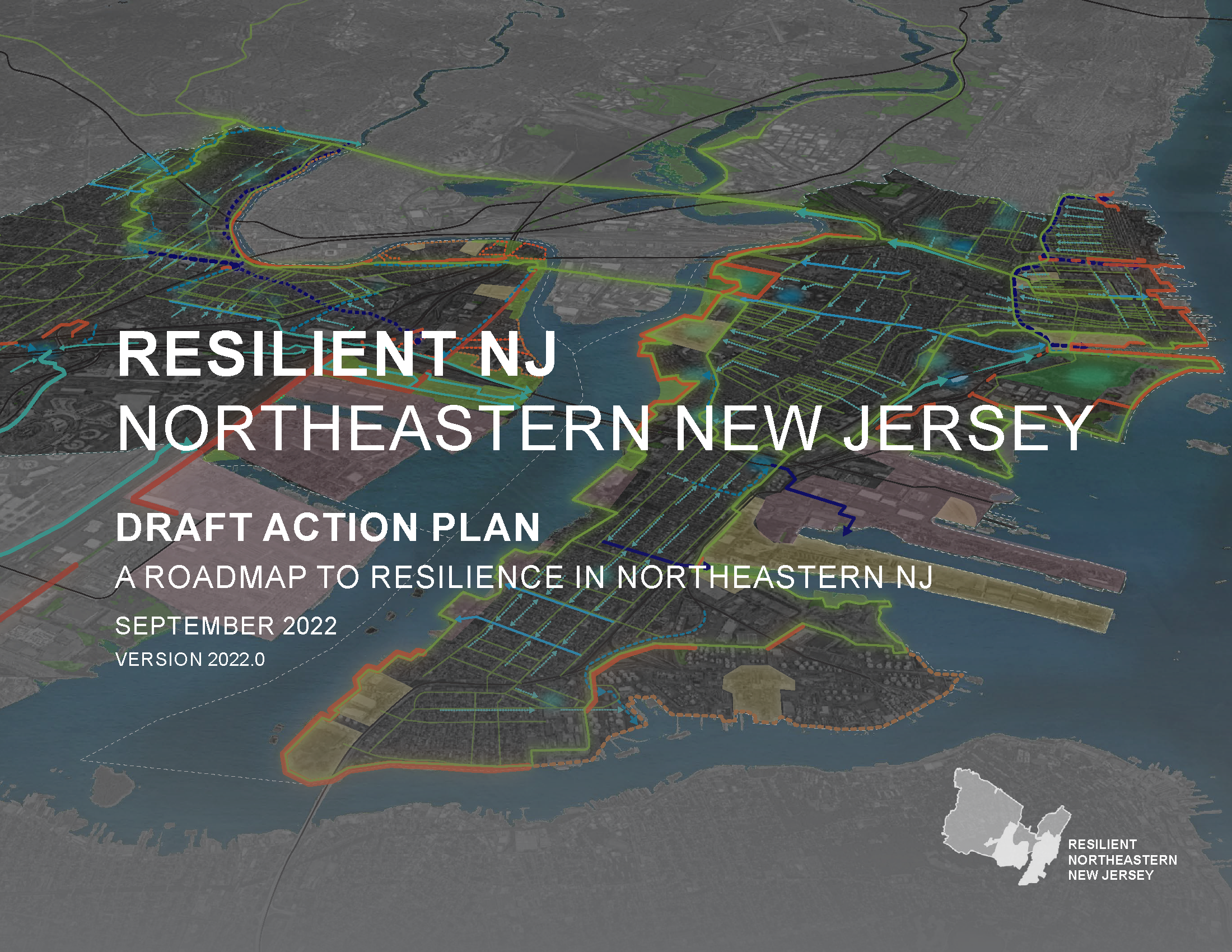 Leave us a message at 201-275-0861 to find out where you can review printed copies near you.
The FINAL Action Plan will be available in Spanish. You can submit a request for translation of the DRAFT Action Plan into 10 languages other than Spanish and English. Please follow the instructions in this form to submit a translation request.
APPENDICES (file type varies)
Northeastern NJ, which includes Jersey City, Newark, Hoboken, and Bayonne, is an area rich in history and culture. The over 700,000 people who live in these communities are no strangers to flood risk and other climate-related hazards. As we saw during Hurricane Sandy in 2012 and the remnants of Hurricane Ida in 2021, flooding can have devastating impacts on people's lives and the area's economy. The summer of 2022 demonstrated the effects of heat and drought. The region also faces poor air quality and site contamination, which are also connected to longstanding equity and environmental justice concerns. Work has been done to decrease the area's vulnerability to climate related hazards, but more is needed.
Through Resilient Northeastern NJ, people who live and work in the region have an opportunity to help make our communities less susceptible to flooding and other hazards while improving quality of life. The Resilient Northeastern NJ program is a joint effort between the New Jersey Department of Environmental Protection (NJDEP), Jersey City, Newark, Hoboken, Bayonne, Hudson County, Ironbound Community Corporation, and HOPES Community Action Partnership. The program is identifying and implementing strategies to improve long-term environmental and economic resilience in the region.
We invite you to visit this website often to learn about how you can participate in the Resilient Northeastern NJ process and track the program's progress.
Check out our educational video series on climate resilience!
What is Resilient New Jersey?
Resilient New Jersey, administered through the NJDEP Bureau of Climate Resilience Planning, brings together planners, engineers, designers, and other experts to address flood-related hazards at a regional scale. In addition to Resilient Northeastern NJ, communities are partnering with NJDEP to lead similar projects in these other areas:
Raritan River and Bay Communities (Woodbridge, Old Bridge, Sayreville, South Amboy, Perth Amboy, South River, and Carteret)
Long Beach Island (Long Beach, Beach Haven, Barnegat Light, Ship Bottom, Harvey Cedars, and Surf City)
Atlantic County Coastal Region (Ventnor, Atlantic City, Longport, Margate, Northfield, Pleasantville, and Brigantine)
For more information on these other projects, visit resilient.nj.gov
Mission
Resilient NENJ will provide a clear vision and roadmap for reducing flood risk and impacts from
climate-related hazards through collaboration between local and state governments and community-based organizations along with valuable input from the public and other stakeholders. The Action Plan will support regional investment, information, and resource sharing to help our people and places thrive in the decades to come. The Action Plan will be driven by best available data, technical evaluation, and inclusive and equitable engagement. It will leverage best practices to create social, environmental, and economic benefits and bring value to those who live in the region now and for future generations.
HOW DID WE GET HERE?
Below is a look at the program's timeline for development of the Action Plan. Click to the left to see examples of past or ongoing resilience efforts in the Northeastern NJ region that helped pave the way to Resilient Northeastern NJ. See more on these efforts in the Action Plan.

2013

2014

2015

2016

2017

2018

2020

2021

Spring

2021

Summer

2021

Fall and Winter

2022

Spring
Newark Sustainability Action Plan– Vision for a sustainable Newark. Read the plan here.
Hoboken Resiliency and Readiness Plan– Proposed actions for Hoboken to take based on damages experienced during Hurricane Sandy. Read the plan here.
Hoboken Green Infrastructure Strategic Plan– Strategy for implementing green infrastructure across Hoboken, incorporating public input. Read the plan here.

Jersey City Sandy Recovery Strategic Recovery Planning Report– Documented damages from Hurricane Sandy in Jersey City. Includes proposed draft action plan. Read the report here.
Hudson County Sandy Strategic Recovery Planning Report – Documented damages from Hurricane Sandy across Hudson County; includes proposed repair measures and a draft action plan. Read the report here.

Visualizations of Adaptation Scenarios and Next Steps White Paper– Concept plans and visualizations for proposed resiliency measures in Jersey City, prepared by Michael Baker for Jersey City. Read the report here.
South Ironbound Resiliency Action Plan– Resiliency recommendations for the South Ironbound neighborhood, prepared by Ironbound Community Corporation and American Planning Association. Read the plan here.
Hoboken Resilient Building Design Guidelines– Summary of construction requirements in flood hazard areas and guidance on best practices. Read the guidelines here.

Engaging and Strengthening Hudson County– Concurrent with development of 2016 Hudson County Master Plan Re-examination, Parks Master Plan, Comprehensive Economic Development Strategy Plan, and County Capital Improvement Plan. Read more about the planning initiative here.
Updated Hudson County Land Development Regulations– Updated land development regulations focused on flood resilience and complete streets. Read the updated land development regulations here.

Essex County Hazard Mitigation Plan – Newark participated in the Essex County 2020 update to the Hazard Mitigation Plan. Access the plan and additional information here.
Hudson County Hazard Mitigation Plan– Bayonne, Hoboken, and Jersey City each participated in the Hudson County 2020 update to the Hazard Mitigation Plan. Access the plan and additional information here.

What do we want our region to look like in 2070? What should stay the same and what should change? What do we want our relationship with water to look like?

What neighborhoods and infrastructure in our region are most at risk of flooding today and in the future (2070)? What tools do we have to address these risks?

What policies, programs, or projects can be implemented to address risks and achieve the identified visions? How will the solutions impact our region?

What actions do we commit to? What is needed to accomplish these actions? How can each person in our region do something to help?
Get Involved
If you live or work in Jersey City, Newark, Hoboken, or Bayonne, you are the most important stakeholder. Most likely, you have already been impacted by flooding in some way and the long-term effects of Resilient Northeastern New Jersey will affect your community. Your input is vitally important to support the development of an effective roadmap for flood reduction that will also improve the daily quality of life in your region.
Get Resilient NJ project updates!
You can easily get project updates by signing up via the form below, or simply leave a voicemail with your email address and/or comments on our project hotline at 201-275-0861. Staffing constraints do not allow for callbacks, but all comments will be reviewed and considered. Look forward to hearing from you!
Tell us what is important to you!
Take this survey so you can tell us about the places you value most in your neighborhood or areas where you have seen flooding.
Download the Irys app on your mobile phone to report current or past flooding, share your input directly to the project team, and get regular project updates. You can also plot your thoughts on our map!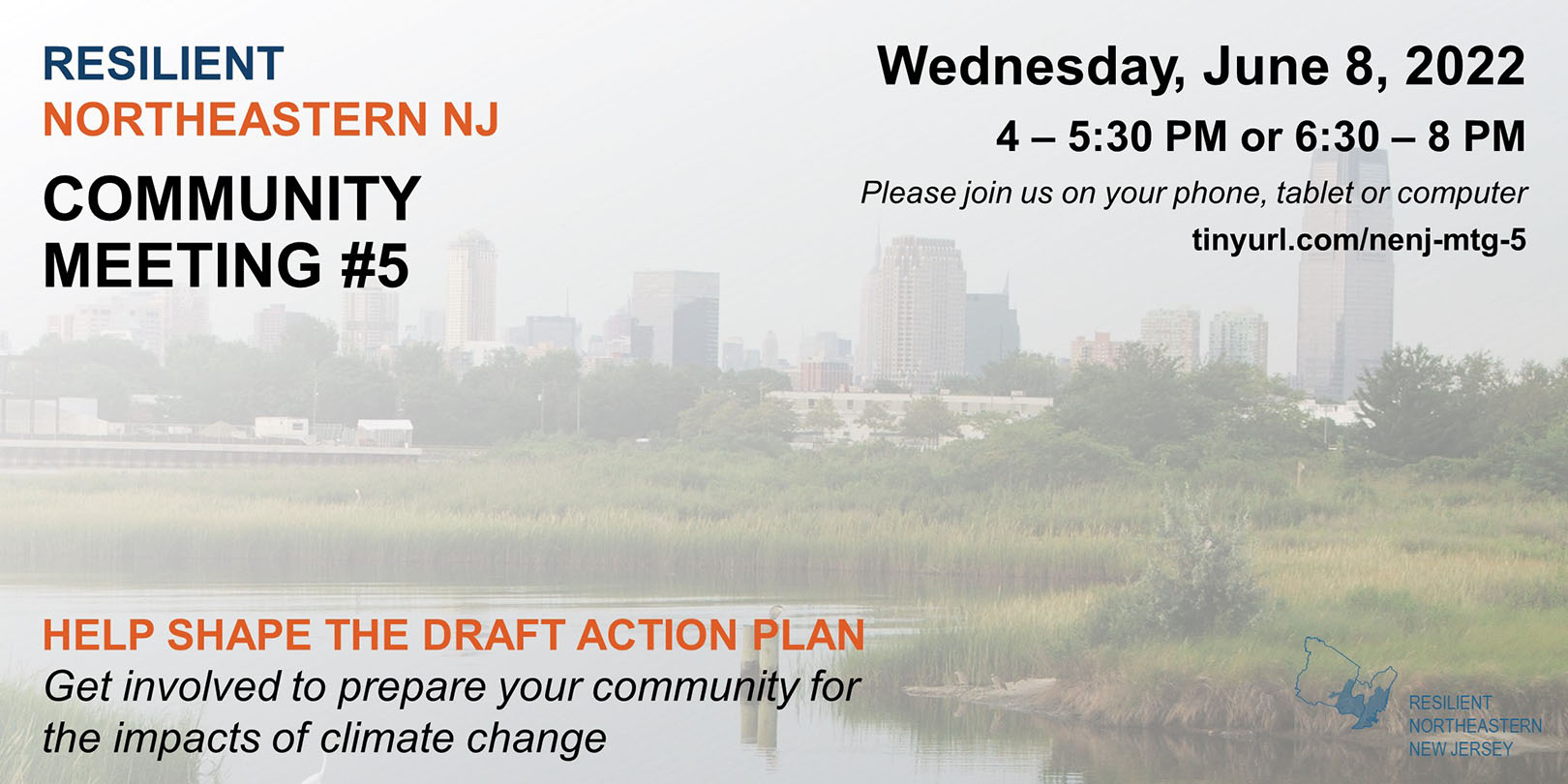 At regionwide Community Meeting #5 on Wednesday, June 8, Resilient NENJ received feedback on draft recommendations for increasing resilience through projects, programs, and policies. We reported out on the findings of the flood impact and climate hazards assessments,...
read more
Similar Projects in Other Parts of New Jersey

Upcoming Meetings
 We are partnering with local organizations to conduct public meetings. Information about upcoming meetings will be posted on this website, on social media, and in the Irys app.
There are no upcoming events at this time.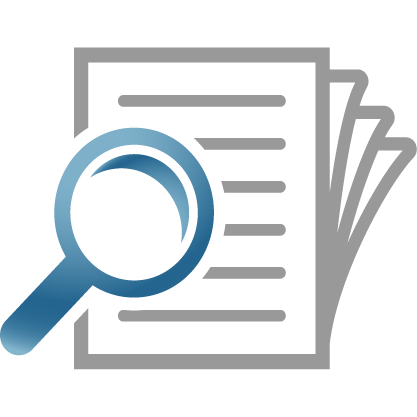 About Our Region Report
 We recently published the draft About Our Region report! Read the report and provide feedback using the links below. Feedback will be incorporated into later phases of the project.
About Our Region report – NEW
Click any of the following links to download the report in your preferred language.
English | Español
Provide your feedback on the report
Click any of the following links to provide feedback in your preferred language.
English | Español