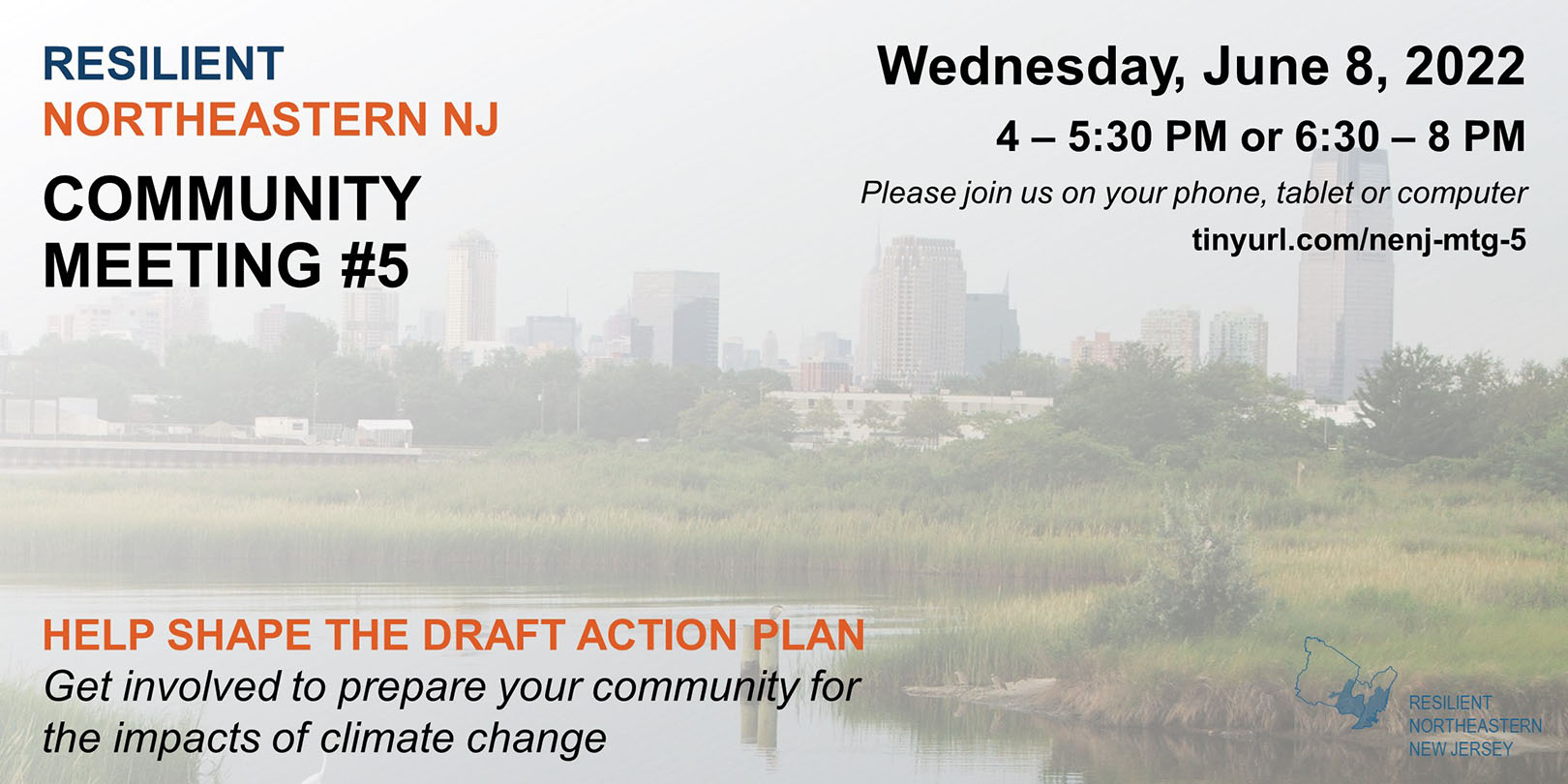 At regionwide Community Meeting #5 on Wednesday, June 8, Resilient NENJ received feedback on draft recommendations for increasing resilience through projects, programs, and policies. We reported out on the findings of the flood impact and climate hazards assessments, which document the need for both short- and long-term actions. In breakout rooms, participants shared the most important actions to advance, and who should be involved in the...
read more
Get Involved
Your input and involvement are critical to increasing the resilience of our communities. Opportunities to engage with the program will be updated periodically on the Get Involved page.
STAY IN THE LOOP
Sign up for periodic emails to stay up to date on program process.
EXPLORE OUR RESOURCE LIBRARY
The Resource Library contains our project reports, anytime and youth engagement materials, and other information about progress.