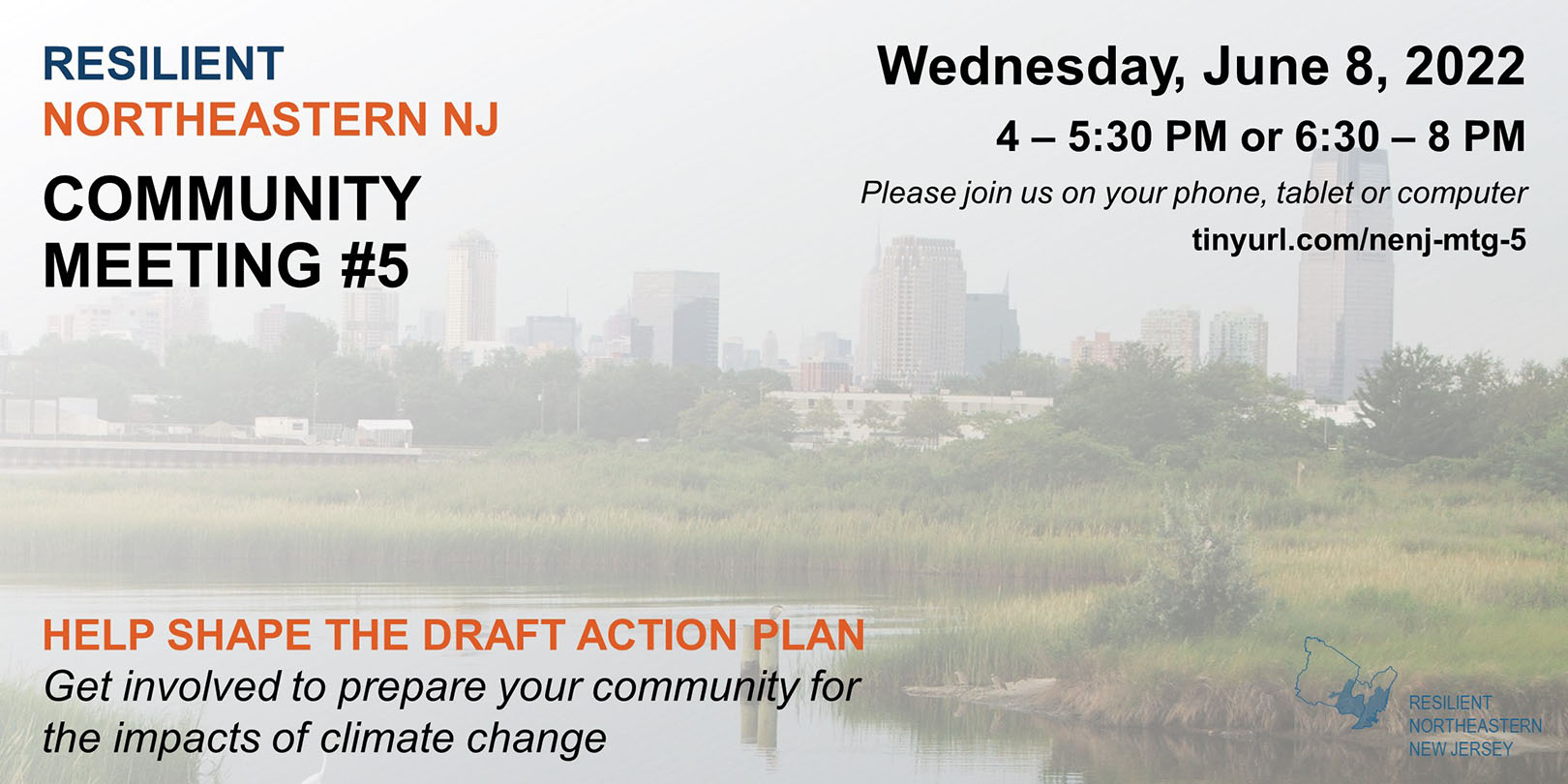 At regionwide Community Meeting #5 on Wednesday, June 8, Resilient NENJ received feedback on draft recommendations for increasing resilience through projects, programs, and policies. We reported out on the findings of the flood impact and climate hazards assessments, which document the need for both short- and long-term actions. In breakout rooms, participants shared the most important actions to advance, and who should be involved in the...
read more
Get Involved
If you live or work in Newark, Hoboken, Jersey City, or Bayonne, you are the most important stakeholder. You have most likely already been impacted by flooding in some way and the long-term effects of Resilient Northeastern New Jersey will affect your community. Your input is vitally important to support development of an effective roadmap for flood reduction that will also improve daily quality of life.
No smart phone?
No problem!
Sign up to get project updates via email below or leave a voicemail on our project hotline at 201-275-0861
Tell us what is important to you!
Download our CityShaper App  on your mobile phone to report flooding incidents, share your input and get regular project updates.
Take this survey so we can see where the risks are in your neighborhood or plot your thoughts on our map!